The Perfect Breakfast to Keep You Boosted
Not enough time to get up and whip up eggs, bacon, toast and a big breakfast or just looking for healthier options? I've got the perfect breakfast idea to keep you boosted and energized through the morning!
Try a smoothie to keep you fueled and satiated through lunch.
Here's why! – The fruits and vegetables in smoothies provide your body with the protein and fiber you need to function your best, and they can support weight loss. They are a perfect solution for satisfying that grumbling stomach. Smoothies provide much-needed minerals, vitamins, and nutrients without jamming your digestive system and adding excess weight.
Get creative with your smoothies: just about anything works!
Smoothies help to energize you, strengthen your immune system and keep you "regular!" Also, I love smoothies because they are one of the easy ways I've found to add more plants to my diet.
Make sure your smoothie includes fiber, protein, a little fat and antioxidants (raw whole foods)
That's why I love the powders we use to make our shakes and smoothies. It's all plant based and predigested and rich in healthy fiber and plant protein and even includes some fat and other plant based nutrients and antioxidants!
They call it JP+ Complete because it's contains a complete amino acid profile – A protein is considered 'complete' when it has nine essential amino acids in somewhat equal amounts. Essential amino acids are those that cannot be made by the body and therefore must be eaten in our diet.
This shake mix is the number one protein I recommend to my coaching clients! And my hubby and I personally have one every single day – it's clean burning fuel for your day!
Here are a few recipes worth a try:
Milky Blueberry and Banana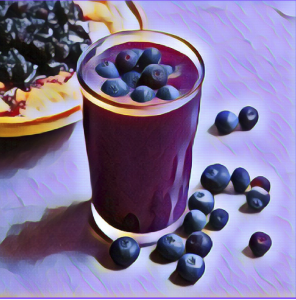 This smoothie is rich in calcium, phosphorus, antioxidants, and potassium. It removes body toxins, helps maintain normal blood pressure and supports good bone health.
1 ½ cups almond milk
1 cup spinach
1 cup frozen blueberries
½ banana
½ avocado
1 sache Vanilla JP+ Complete Protein
3-4 ice cubes
​
Blend first 5 ingredients in a blender, crape down the sides, add the Vanilla Complete Protein and blend for an extra 15 seconds and enjoy.
Bonus points: Blueberries provide fiber and potassium for all-day energy, and bananas support good digestion.
Another smoothie fam fav is this Strawberry Smoothie: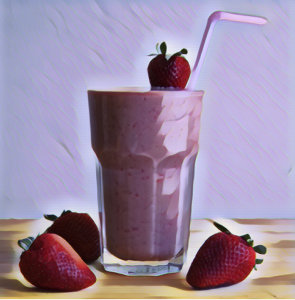 In addition to antioxidants, strawberries boast a ton of vitamins and minerals that support overall health.
1 cup plain yogurt
1 cup Frozen strawberries
½ banana
1 sache Vanilla JP+ Complete Protein
Blend the almond milk yogurt, banana, and strawberries for 20 seconds. Scrape down the sides of the blender, add the Vanilla Complete Protein and blend for an extra 15 seconds.
Bonus points: Strawberries support proper function of the nervous system and boost your immune system.
And when peaches are in season….this Creamy Peach Smoothie hits a home run: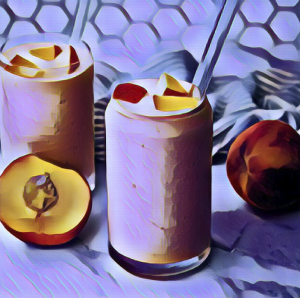 Peaches are good sources of dietary fiber and minerals such as calcium, potassium, magnesium, manganese, iron, zinc and copper. These minerals are important for various body processes such as respiration and blood health.
1 cup almond milk
½ cup frozen peaches
2 scoops protein powder
3 ice cubes
1 sache Vanilla JP+ Complete Protein*
​
Blend first 4 ingredients until smooth, scrape down the sides, add the Vanilla Complete Protein and blend for an extra 15 seconds and enjoy!
Bonus points: Their high fiber content make peaches a great fruit for promoting weight loss because they keep you feeling fuller longer.
​
​And lastly, this Nettle Smoothie may look mean and green but it's packed with a nutritional punch: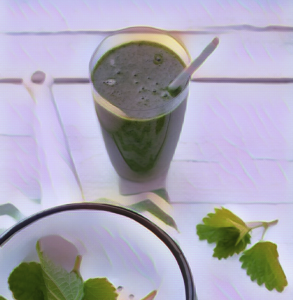 Steep one ounce of nettles in water overnight.
Blend with honey, a small amount of almond milk or coconut milk and a cup of water, and enjoy. (You can find nettle online or even get it in a tea bag form at Whole Foods or Natural Grocers.)
Bonus Points: This herb has myriad benefits related to hormonal imbalance.
Certainly in our fast paced world, Smoothies can be a perfect go to breakfast… like I've said, they are fast, easy, and filling. They make a great breakfast on the go, are packed with vitamins, minerals, and nutrients, and will keep you charged well throughout the morning. Blend up one today!
And finally, the Big Bonus Points are for adding the Juice Plus+ Complete Protein — chiefly because it's filled with added micronutrients and antioxidants like broccoli sprout, alfalfa sprout, Spirulina, as well as digestive enzymes, 7 grams of fiber and 13 grams of protein. Plus the daily value for calcium is 1000 mg per day and a serving of Juice Plus+ Complete contains 45% of the daily value or 450 mg.
To a healthier mindset and a healthier YOU!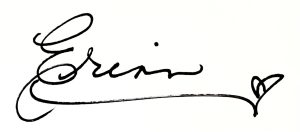 PS
The United States Performance Center partners with the The Juice Plus+ Company to provide Fruit, Vegetable and Berry Functional Food Powders to every Olympic and National Team athlete that trains there! The USPC Fueling Station will also serve the Juice Plus+ Complete and Juice Plus+ Perform to each athlete daily for Plant Powered performance, recovery, and glycogen replacement!
Have picky eaters in your life?? Smoothie may be the perfect fix…and if you need other ideas check out this quick read on tips that help overcome picky eater problems — https://erinnlynam.com/2023/05/17/foodie-fuss-dealing-with-picky-eaters/