Grow Your Own Groceries
The Ultimate Solution for Growing Your Own Food
Are you tired of buying expensive, lackluster produce from your local grocery store? Or worried about pesticides, recalls, food safety or even food availability?? If you are like me, you are looking for options.
Picture this: a vertical, aeroponic growing system that allows you to grow your own fresh produce year-round, indoors or outdoors. With no soil or weeding required, Tower Gardens make it incredibly easy to grow your own food, no matter how green your thumb is. And the best part? You can harvest your produce in just weeks, not months!
Take a look at my Tower Garden -!!
Benefits of the Tower Garden:
Savings: Say goodbye to expensive grocery bills and hello to fresh, home-grown produce that costs a fraction of what you'd pay at the store.
Convenience: No more trips to the grocery store or farmers' market. With the Tower Garden, you can pick fresh produce right from your own backyard or even inside your home.
Health: The Tower Garden provides the freshest, most nutritious produce possible, with no harmful pesticides or chemicals.
Sustainability: The Tower Garden uses 90% less water than conventional growing (because it recirculates the water!!)
Plus, with the Tower Garden, you don't need a green thumb or any gardening experience. The system is easy to set up and maintain, with step-by-step instructions and ongoing support from their knowledgeable team.
"The greatest change we need to make is from consumption to production, even if on a small scale, in our own gardens. If only 10% of us do this, there is enough for everyone. Hence the futility of revolutionaries who have no gardens, who depend on the very system they attack, and who produce words and bullets, not food and shelter." – Bill Mollison, author and environmentalist
To see a more pictures of what my friends and I have grown and a timelaps on how it works click >>> Tower Gardens <<<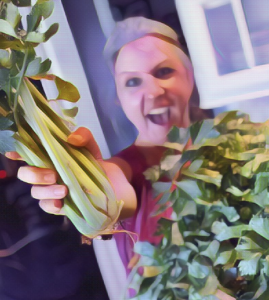 You can check out the website for more details on pricing etc or to schedule a demo of a Tower Garden click here.
To your health and happiness,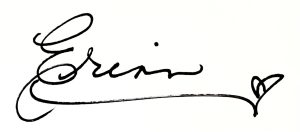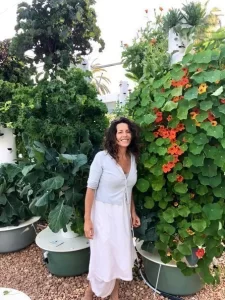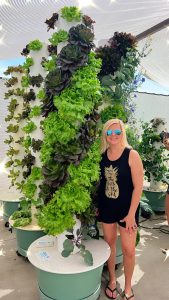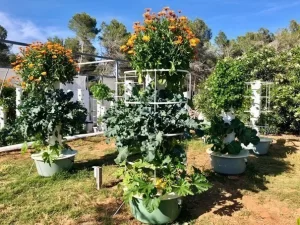 Order your own Tower Garden and it ships directly to your door. We've had ours for 8 years and love knowing we are in control of our own food supply!
If you would like to hear from others who are growing their own Towers, from those WITHOUT a green thumb to those who are growing Tower Garden Farms… check this out
More ways to use growing your own food…your picky eaters MAY just eat more of the good stuff if they grow it themselves. Check this out if you need more picky eater solutions…